Fenestration of the vertebral artery presented by computed tomography angiography of the neck's blood vessels: A case study
Keywords:
Vertebral artery fenestration, Computed tomography, anomalies, CTA
Abstract
Vertebral artery fenestration is a rare vascular anomaly. It most commonly occurs in extracranial segments of the vertebral artery. This congenital anomaly can occur during the various stages of embryonic development of the vertebral artery. This usually does not have clinical significance, but the possibility of associated anomalies such as saccular aneurysms and arteriovenous malformations should be noted. Awareness of vascular anomalies is key to avoiding iatrogenic injury during endovascular diagnostic and therapeutic interventions. Here, we present incidental findings of vertebral artery fenestration in a 46-year-old woman evidenced by CT angiography of the neck's blood vessells after I .V. contrast medium applications.
Downloads
Download data is not yet available.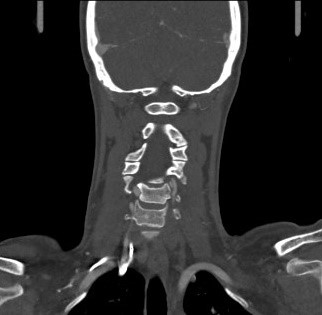 Downloads
How to Cite
Bulja, D., Havić, J., Vegar-Zubović, S., Jusufbegovic, M., Šehić, A., & Julardžija, F. (2019). Fenestration of the vertebral artery presented by computed tomography angiography of the neck's blood vessels: A case study. Journal of Health Sciences, 9(3), 177–179. https://doi.org/10.17532/jhsci.2019.827