Prevalence of orofacial trauma in soccer players of a Brazilian club
Keywords:
Athletic Injuries, Mouth Protectors, Education and Training, Sporty Dentistry, Tooth Injuries
Abstract
Introduction: The objectives of the study were to evaluate the prevalence of orofacial injuries in soccer players of a Brazilian club, considering the category, the position in the field, and the most affected anatomic site, through medical records.
Methods: A total of 126 charts of players from the base categories (sub-15, sub-17, and sub-20) and male and female professional categories from 2016 to 2018 were evaluated. It was considered inclusion criteria to be a soccer player hired by a club in the indicated period. The exclusion criteria of the study correspond to the medical records registered after the chronological date stipulated or that did not have the correct registry of the occurred trauma.
Results: The data analyzed presented a moderate value in relation to the orofacial traumas prevalence, and 64.3% of the athletes of the club have some record type of trauma in the face. We observed that soft-tissue lacerations of the lips and dental fractures present the highest frequencies (73% and 27%, respectively). The positions of defender, striker, and midfield are the most susceptible to injuries (31%, 24%, and 23%, respectively).
Conclusion: Dental and orofacial trauma are a problem commonly encountered in sports, being present also in collective sports, such as football. It was observed a moderate prevalence of injuries on the face, especially among the athletes who are ahead of the attack line, with lip lacerations and dental fractures being the most common events.
Downloads
Download data is not yet available.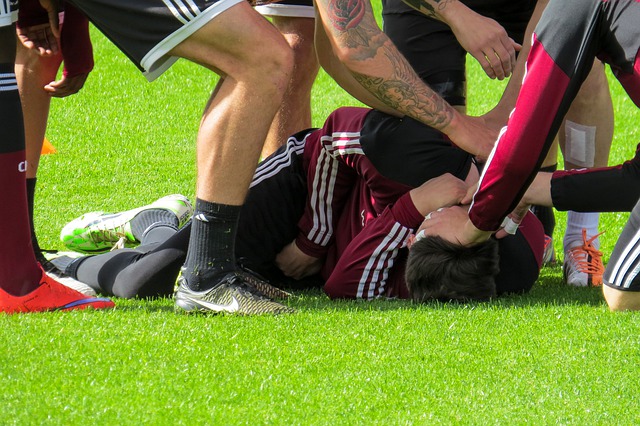 Downloads
How to Cite
Leci Fernandes, L. ., Magalhaes Barreto, D., Capitanio de Souza, B., & Robert Springer, C. (2019). Prevalence of orofacial trauma in soccer players of a Brazilian club. Journal of Health Sciences, 9(3), 168–172. https://doi.org/10.17532/jhsci.2019.795
Section
Research articles