Attachment style and family presence preference during invasive nursing procedures
Keywords:
Attachment style, emergency department, family presence, invasive nursing procedures
Abstract
Introduction: The attachment style and family presence preference are important during invasive medical procedures. We aimed to analyze the effects of adult attachment styles of the patients which prefer the presence of their family members during the invasive medical procedures in emergency departments.
Methods: We included 76 randomly selected patients who received invasive medical procedures in the emergency department of the University hospital. The Patient Information Form and Relationship Scales Questionnaire were used to collect data.
Results: About 57.9% of the patients said that they preferred their relatives to stand by them during invasive nursing procedures. 56.6% of participants stated that they favor their relatives to support them at the time of such interventions. Average scores of adult attachment styles were 3.02 ± 0.63 for fearful, 3.57 ±0.57 for dismissing, 2.87 ± 0.50 for preoccupied, and 2.79 ± 0.66 for secure attachment style. Adult attachment styles of participants were found to have no impact on preferring someone standing by them at the time of invasive nursing interventions (p > 0.05).
Conclusion: Adult attachment styles do not affect the patients' need to have a family member stand beside them during an invasive medical procedure.
Downloads
Download data is not yet available.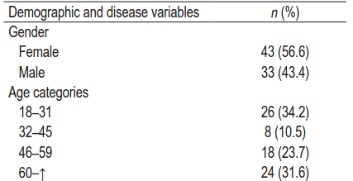 Downloads
How to Cite
Kaya, N., & Turan, N. (2018). Attachment style and family presence preference during invasive nursing procedures. Journal of Health Sciences, 8(3), 189–196. https://doi.org/10.17532/jhsci.2018.188
Section
Research articles